Getting started with building your online presence can seem intimidating and overwhelming, which is why we're here to help! With our "Get Your Business Online" program, we'll do an intake assessment of your current online presence and walk you through small, manageable steps that work best for your business to grow your online presence. You can view our full library of resources below to walk your business through the process of getting online.
Want us to walk you through the program? Click here to schedule a meeting with Alex Castillo, Events & Special Projects Manager at the Chamber to learn more about the program how to get started with our intake assessment. Prefer to fill out the assessment on your own? You can do so at the link below and we'll connect with you once this is complete.
Let us help your business get online and grow!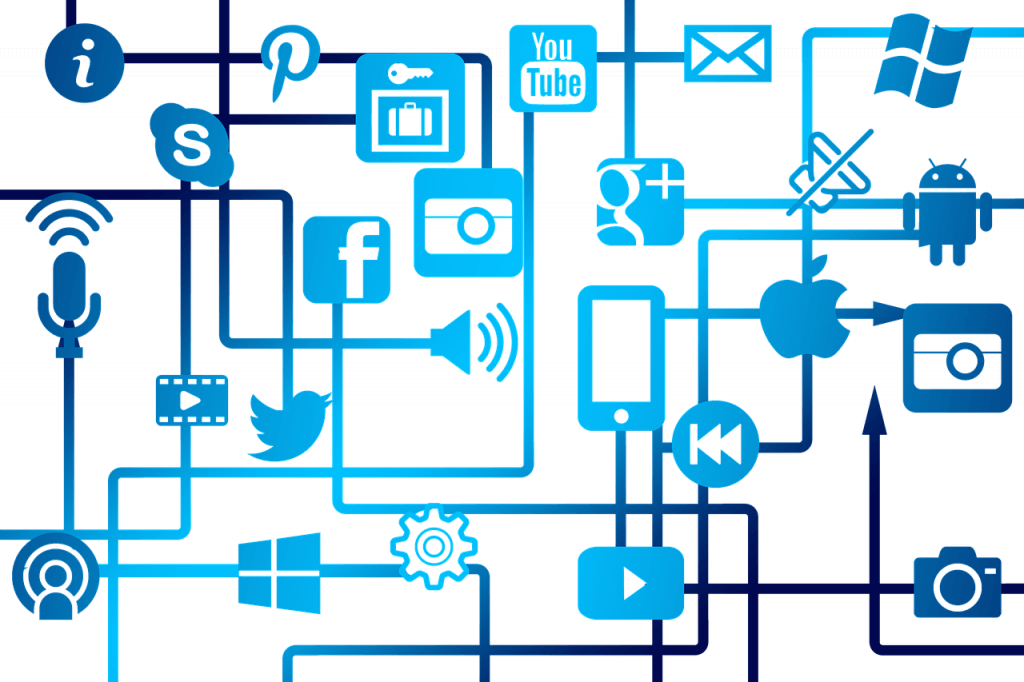 Create & Manage Your Google My Business Listing
It is critical your business has a Google listing and is keeping your business information up to date through Google My Business. Having a Google listing increases your business SEO (Search Engine Optimization), making your business more likely to appear in online searches. It's also an easy way for customers to quickly view your location, hours of operation and more. When buidling an online presence for your business, your Google listing is the perfect place to start.
Building a website main seem intimidating, but there are many free website builders that offer pre-built templates and drag-and-drop formatting that makes the process simple. Having a website for your business will strengthen your online presence and SEO, and is a tool you can grow over time to include components like a blog or online store.
Build & Manage Your Social Media Presence
Social media is a great way to engage with current customers and promote your products and services to a whole network of potential customers! When setting up a social media platform, it's important to post consistently to grow your network on these channels and keep them engaged. For local businesses. we recommend you begin building your social media presence by creating and managing a Facebook and/or Instagram account for your business.
Build a Customer Database
You're going to want a way to directly communicate with past, current, and potential customers, and for that purpose, it is important to have a database to manage your customer information. The types of customer database solutions vary from simple email marketing platforms, where you can collect and sent emails, to more advanced Customer Relationship Management (CRM) systems that track, manage and analyze interactions with any users you put in the system.
Being able to sell online means your business can reach a whole new segment of potential customers! Whether you're a retail, restaurant, or service industry business, there are tools you can use to make ordering your products and services online easy for your customer base.