Leadership Santa Maria Valley
Preparing Tomorrow's Leaders Today







Leadership Santa Maria Valley is an 11-month program designed to foster and create future community leaders. The program allows participants to increase their understanding of local issues, challenges, and solutions while expanding their personal and professional networks and refining their leadership skills. Each Class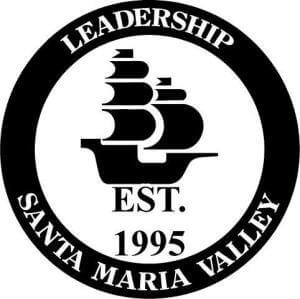 gives back to the community with their own unique Legacy Project.
Founded in 1995, Leadership Santa Maria Valley has over 400 graduates serving on boards of local organizations and in a variety of leadership roles within government, service, non-profit, and business sectors today.
Participants engage and interact with community and civic leaders in areas of Military/Aerospace, Cultural Arts and Diversity, Public Safety, Youth and Education, Health and Human Services, Business and Economic Development, Government, Media and Technology, and Agriculture. The unique mix of monthly day-long seminars and small class atmosphere give participants an unprecedented opportunity to learn about the issues facing their community and to engage with civic leaders.
"Leadership Santa Maria Valley is great at bridging local businesses to larger businesses in the community. The program has allowed me to make meaningful connections with various local leaders not just within my class but out in the community too."
Joyce Melena, LSMV Class of 2023
Wondering what this year's Leadership class is up to? Each month, Leadership Santa Maria Valley Topic Days are featured in the Chamber's monthly newsletter. You can read an archive of past articles at the link below.
Leadership Santa Maria Valley has been around for over 25 years! Browse the lists below to see the many local leaders who have gone through the program.