The Santa Maria Valley Chamber of Commerce is committed to being a Catalyst for business growth, Convener of leaders and influencers, and Champion for a stronger Santa Maria Valley.   One of the essential ways we deliver on that commitment is through active engagement in policy and regulatory discussions that impact the competitiveness of our community.  In doing so, we seek to be a trusted source of information, ensuring that elected officials, regulators, and enforcement staff understand the impacts of their decisions on the competitiveness of our businesses and economic health of the community.
The Chamber actively monitors proposed legislation and regulatory proceedings and reserves the right to comment on behalf of the business community when appropriate to ensure decisions are well informed as to their impacts (for good or ill) on the ability of businesses to operate successfully.  The Chamber regularly updates our members with information about proposed legislation/regulations that will impact their operations or the general business environment.
The Chamber Board has adopted the following general policy positions to serve as a screen for determining when to speak and what to say on behalf of the organization.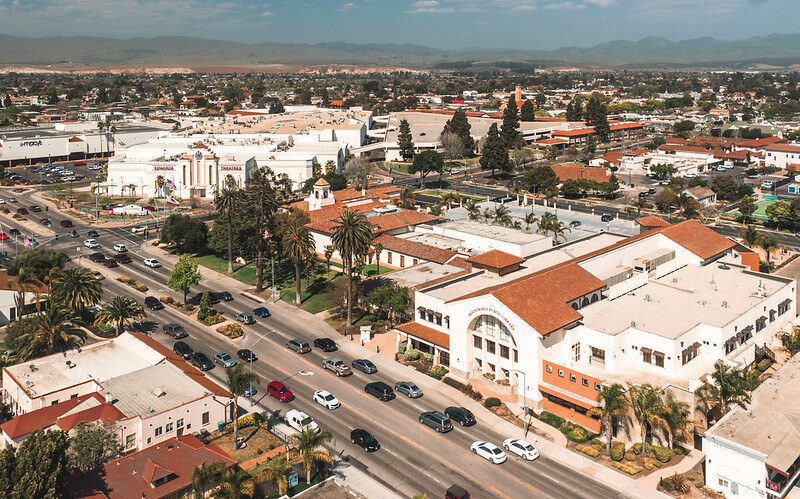 Growth in local employment, along with increases in personal and business income is essential to the economic well-being of the community. The Chamber is committed to ensuring that local employers remain strong and competitive, and that new businesses are attracted to, and created within, our community. The Chamber is also committed to the improvement of community attributes that materially influence decisions by employers and employees to locate and remain in the community, including the quality of health care, educational achievement, public safety and other factors. These efforts should be focused on ensuring the Santa Maria Valley is the regional retail, office, medical and industrial hub of the Central Coast.
The Chamber has identified six (6) key areas of emphasis to guide our advocacy work.  We believe that if the community gets these issues right, businesses will be able to successfully operate and grow, leading to economic vitality which will make Santa Maria the community of choice on the Central Coast in which to live and work.